Blog: what's going on...
Taking my impact further with coaching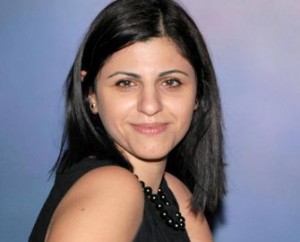 A little over a year after Nigar Baimova from the British Council completed MiDDLEGROUND's Module B, Systemic Mentors course, she reflects on her leadership journey and how her interaction with MiDDLEGROUND has impacted her work.
In the whirlwind of current conditions in Azerbaijan with currency devaluation, a struggling economy and everyone worried about the unpredictability of things, Nigar has found calm in her work and with her team.
What has the journey been like?
When Nigar joined the Systemic Mentors course, she was overwhelmed, demotivated, and wanted to make a change. The course along with the added ingredient of coaching thereafter made all the difference.
"The course was great, and having someone walk alongside me, step by step, as I returned and took up my leadership for impact was enormously rewarding. I have noticed the change in my leadership style and how I lead and support my team".
What was the change?
Nigar noticed that before going on the course she found it difficult to think about the team as a whole connected system and delegating was hard. She tended to focus on each result in isolation, rather than on the team and how to collectively get the results. She now notices that she spends more time communicating and really connecting with her team, delegating more and initiating new ways of working that really enrol them and invite them to be part of the creative process for achieving results. While the journey has been challenging, now, one year on, she feels very supported by the team which enjoys a shared responsibility. She feels her colleagues are motivated, more supportive and understanding of each other, and delivering high levels of performance with great enthusiasm and passion! She loves the open communication and the constructive feedback they give each other and to her.
How does this translate into bottom line results?
A lot of her work at the British Council involves business development which means meeting with prospective partners. She notices how she is now more confident and more able to share her passion and this encourages others to join her. She shares a concrete example of where she used the tools and mindset developed through her work with MiDDLEGROUND to close an important deal: she and her team had been nurturing a contract with BP, to support English language teachers and local communities with English Language courses. This not only would develop people's language skills, but perhaps more importantly, empower and upskill the local community and community teachers. Nigar comments that by continuously applying an Appreciative Inquiry lens to her communication and engagement with BP, she was able to persevere and close the deal, when normally she and others in her team might have given up! She also speaks of how her growing confidence in her leadership and ability to leverage her passion for the programme culminated in being able to approach the BP vice-president at a cocktail party where she made it clear to him that "this is good for BP and good for Azerbaijan. We need your support for the project" – a clear ask which resulted in the contract being agreed upon.
"When we believe passionately, we can get others to believe too".
What made the difference?
"Inspirational three days, yes, coupled with on-going coaching and support from MiDDLEGROUND team member Gail". Nigar identifies that while companies sending their staff on great courses is a positive thing, what is even more impactful is following that on with an investment in coaching. "Good coaching helps keep you on track, and accountable. It questions and pushes you, keeps you committed and magnifies impact.
It's a journey and a process, I am not "there" yet, and I know I need to keep remembering where we are, how far we have come, but also how much further we can go and the importance of not going back and always looking ahead."
___________________________________________
Leadership: the full human being in role
A contribution from John Bazalgette
It was said of Oliver Cromwell during the English Civil war, that "He was their leader: he followed them". How does that symbiosis work out in 21st century practice in businesses, organisations and countries across the globe? The answer lies in a different way of thinking about role.
The common misapprehension is that 'leadership' is a personal quality. All human structures wrestle with the reality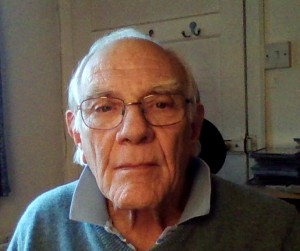 that life in organisations is carried on at the verge of chaos. So hierarchies of power get used to control rather than liberate people. But 'leadership' is a function of relatedness in a system, enabling it to achieve its purpose in context. Organisations flourish when activities are aligned to meet the purpose for which they were created. In return for the benefits the organisation delivers, the context provides the resources to meet those contextual needs. Any organisation that fails to deliver, fails.
Finding, making and taking roles
What is missing from most of our professional formations are opportunities to learn to understand and interpret the boundaries of the systems in which we engage with others. This is especially the case with the role boundaries through which we encounter one another, finding, making and taking our roles in ways that release our full humanity. Too frequently leaders in organisations trade in the same 'role currency' as did ancient monarchs: might is right – obedience and compliance provide the basic relatedness between 'senior' and 'junior' in the management structure.
But it need not be like this. All human beings are born organisational analyst: we have always had the potential ability to analyse organisations. But that ability needs developing. All our human capacities – generosity, anger, fear and love – become accessible resources when we analyse the structures in which we take roles, and thus enable the system to achieve its purpose. Then we can experience what it is to be full human beings in role.
End Note
This blog is based on a paper Leadership: the full human being in role, from a collection of papers called Adaptation and Innovation edited by Eliat Aram and published by Karnac. Those wishing to know more can visit www.grubbschool.org.uk, where details of further learning are given, including participating in a Masters' degree in Leadership and Organisational Analysis.  

___________________________________________
Gordon Lyle – Reflecting Back a Year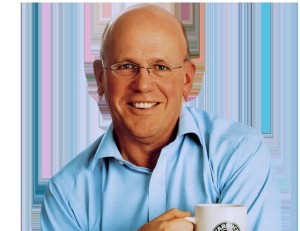 I approached MiDDLEGROUND's Leadership Breakthroughs Programme (Module A) with no clear expectations but rather a strong hope that what it would provide for me would be time and space for pause and reflection at a key point on my leadership 'journey'. In fact what I experienced was a quite unique learning experience which, for a 3 day workshop, provided a level of value for me both personally and professionally which is unprecedented in my career.
I've been reflecting on why I felt it was so unique – so valuable. Amongst the answers that I've come up with are :
– the mix of delegates was hugely varied in background, but incredibly aligned in aspiration and values. So the quality of peer coaching and group learning was outstanding.
– the mix of content/input with reflection time was sensitively handled and the complementary facilitation styles were used to thoughtful and great effect.
– the encouragement to consider leadership in its widest sense, connecting as much with the concept of leadership in my work as with simply 'my role as leader', was unusual and for me impactful.
– the opportunity to take away models and prompts that I am still referring to daily, that don't so much provide answers, but do provide access to focussed consideration to reach my own answers, was and is invaluable.

I guess that I also recognise, on reflection, that how I approached the Leadership Breakthroughs Programme was as important as any of the above points in terms of why I felt I got such value from it. Perhaps because I didn't have any fixed or firm expectations of the workshop, I found that approaching the experience with an open, curious and 'inviting' mindset allowed me to benefit from the professionalism and experience of the facilitators and co-delegates. I would strongly encourage any future delegates to approach Module A in a similar way.
___________________________________________
_____________________________________

Contact: Email

Facebook