Blog: what's going on...
Envision 2015 – the journey
MiDDLEGROUND in partnership with Lead, have just delivered an exciting new leadership programme for Women. These are the reflections from one of the participants.
Imagine a space where you can think, explore, network, be inspired and feel empowered.
Enter Envision 2015: a new landscape for women leaders – Lead's new leadership development programme, which delivered on this promise.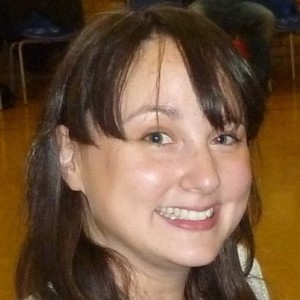 A few weeks ago, I left behind my busy desk and arrived full of anticipation at Pentland Brands Plc's beautiful offices where we were to be hosted for the next few days. Andy Rubin, Chairman of Pentland opened the programme with an inspiring address advocating 'connected leadership' – an ideal where staff share direction, values, decision making, and are collaborative and agile. He spoke of the qualities exhibited by today's leaders, especially valuing the 3Qs; namely IQ, EQ and 'SQ' which he coined as self knowing of your strengths and weaknesses.
This segued perfectly into our opening powerful session where, using Deepak Chopra's Soul Profile as a framework, we considered profound questions I'd never really set aside the time to consider before in the whirlwind of everyday life such as 'What is my life purpose, What is my contribution and What can I be counted on for?' – questions that I have returned to when considering a particular course of action in the weeks that have followed.
Over the two days, we were introduced to leadership tools that helped us to recognise the often inaccurate assumptions we make that could be destructive and instead to focus on what works well and where our strengths lie in order to positively reinforce these and increase our impact.
Other frameworks introduced enabled me to have more purposeful interactions, listening to others on a number of levels – from my head (focusing on facts), heart (feelings and values) and feet (action) – something which doesn't always come intuitively. The impact however was tangible – used together with powerful questioning and system mapping, I came away with practical strategies of how to unblock issues and build momentum through leveraging distinct elements of the 'system' within which I operate.
What I hadn't necessarily predicted though was the increased self awareness that I came away with – one of the very attributes that Andy Rubin referred to as SQ – a vital component for leadership. Understanding what was important to the very essence of who I am and what I believe in together with understanding my 'rackets' i.e. what holds me back, will arm me with the self knowledge to develop and create impact in areas that are meaningful to me.
As well as this personal journey, Envision 2015 was equally about creating a powerful network of women communal professionals who could share ideas, learn from each other and support each other, both on the two days and going forward. This is an opportunity that we are all excited to explore, as we embrace this new landscape for women leaders.
Karen Danker, Programme Manager at Lead

___________________________________________
Distributing Leadership at VSO
Now almost three months since Middleground facilitated a leadership workshop in Pretoria with VSO, we are checking what happened next, and whether, in fact, this had been a good investment. This blog is for people in VSO who are wondering why this Leadership Workshop was such a big deal, and also for those in the wider Middleground community, who are interested in how others are developing leadership in their organisations.
________________________
Why would a well-respected and successful organisation gather 43 busy people from around the globe to spend three days together? Was it a crisis? Or a costly and indulgent group hug? Middleground held in-depth interviews to find out more.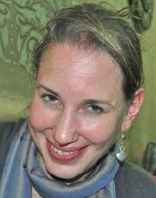 "What brought me to VSO is a vision of doing development differently, thinking outside the box, bringing people together so that sparks will happen!" This is what drives Steph Sluka Brauer, an American who joined VSO over three years ago as Head of Funding – Africa, based in South Africa.
But an inertia arising from 50 years of success, can sometimes threaten Steph's sense of pregnant possibility for VSO. Steph continued: "We all came to the workshop representing a subset of VSO, with our own assumptions, and those expecting a new organisation chart and a full set of costed plans to comment on, were to be disappointed!"
So what was the workshop for? "A new CEO and Executive Board were expressing an idea, and a lot of the ingredients were already there, but VSO needed that catalytic moment to send the signal that things will change, then hundreds of actions can come from everyone to manifest that change."
We learned more about the new CEO from our second interviewee, Papa Diouf, who has just joined VSO as Country Director in Rwanda. "There is always a temptation to think that a leader has all the solutions, and to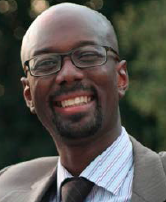 expect immediate decisions and miracles. But having literally just arrived, our new CEO faced a plethora of issues. He can't just stop everything to tackle the issues; somehow we had to come together while still driving along. He did this quite well."
This showed us Philip Goodwin, VSO's new CEO, had been sidestepping some treacherous CEO traps. He even surprised the Middleground facilitators, Karima Grant and Tony Page, when we asked them not to try to deliver a particular outcome! Instead we should draw from 50 years of VSO knowhow in volunteering, and try to build a "truly shared understanding of what we know and what we don't know". By all being clear about where we are, we would strengthen their combined impact towards the ultimate purpose of fighting poverty.
So what actually happened?
For Papa Diouf: "When I arrived in the room I did not know what to expect. It was great to hear the perspective of the 43 leaders across the globe. We needed, almost like an alcoholic, to admit our problems to be able to move forward. And we were motivated to change things, but we were also scared. We knew we needed to walk together, but no one knew for certain where we were heading…"
When everyone put on their hats as "leaders for VSO", they became a linked "system" of inter-dependent people, thinking as one rather than just fighting for their own functions. This made it possible to identify VSO's biggest challenges or "opportunities": the sector is now highly competitive, new Sustainable Development Goals demand a refocus of the work, a long-standing relationship to DfID (the largest funder) is shifting, a stronger identity for VSO is needed, old networks and new partnerships must be developed, programmes can be made more robust.
These "challenges" were in reality "dilemmas" requiring a tricky choice, often between equally unattractive alternatives.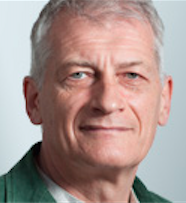 Two weeks ago, to find out whether or not such dilemmas are unique to VSO, we spoke to Burkhard Gnarig, Executive Director of International Civil Society Centre. Burkhard, who works with the CEOs of 25 international NGOs, confirmed they all face a similar, disruptive shift. Hindered by "charitable and colonial baggage" they need to ask deeply provocative questions such as: Why do funders need your costly organisation when they can reach someone in Tanzania directly? Can you shift to be more like partners than parents? What kind of identity do you want to have? Can you see yourself as part of a larger movement?
Steph also sees the need to differentiate and collaborate: "Instead of just doing lots of lovely things that are indistinguishable from other NGOs, we need to have a USP that gives us a mandate. When we understand our offering, competitors can become allies! Then we don't squabble about which organisation is best placed to do something, or how the budget is shared – our focus moves to forging the right kind of partnerships towards the impacts we're seeking."
So where did the three days of workshop take us?
Says Papa: "I am usually cynical about workshops, but you kept us focusing on the future not getting bogged down. People were committed to addressing the six core challenges facing the organisation. The energy was quite high!"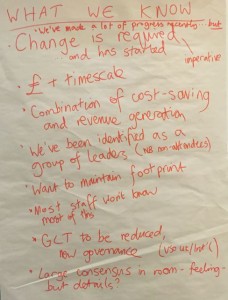 Steph: "In a way, this was pushing people beyond the immediate questions of will I still have a job and a pay-check, and even will I need to move home? By the third day, from new and wider vantage point we said OK we understand what's expected of us as leaders, and what opportunities are opening up. So now we can spread it virally and quickly from within our respective spheres of influence."
Towards the end, colleagues had the energy and readiness to move forwards, but asked what needs to happen next.
For Papa: "This workshop made me realise I am not the only leader. Everyone is a leader, wherever you are: you can empower yourself to make positive changes. Embrace that, and then you can also empower others, with mutual accountability!"
Papa, on arriving in Rwanda, found that recent staff departures had weakened their capacity. He wanted to draw from the example of Philip at Pretoria, so he gathered every single staff member. Starting with "This is where I feel we are", they held discussions to agree on the challenges, then he asked: "Since we are here, what do we need to do?"
Creating this break from daily busy-ness local staff and volunteers became more a part of VSO, with greater clarity about how the future looked, and more accountable to one another. Like Papa, 43 leaders now want to bring the wider staff of VSO with them, and to do so in the new way.
Why new?
Lynda Gratton, Professor at London Business School shows us how traditional assumptions about leadership are being overturned: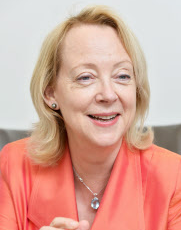 Regarding leaders: We have always thought leaders stand at the front and everyone follows them, but actually, if everyone is connected, why does somebody need to stand at the front?
Regarding individual employees: How do they get their voice heard, when they are surrounded by (hundreds of) others, to become part of the change themselves?
The new approach is to "distribute" the leadership, and this means the 43 leaders are inviting everyone in VSO to play a part that is different than what they might have expected. They aim for the 800 or so people in 30 country offices in UK, Africa, Asia and the Pacific, each to gain a shared sense of being leaders, playing their full part in an ambitious new change agenda towards fighting poverty.
Steph, and her team spread across the organisation, can see where this is heading: "If you came back in six months you should find more coherence between people, faster decisions better aligned with our values, and much greater responsiveness. An increase in certain types of partnership, away from a popcorn approach makes us bolder and more strategic in pursuit of the right types of funding."
"Already cross-functional groups are addressing the six core challenges, and this is informing each function, like a secret life behind the scenes. After a call this morning I know that 80% of our commitments for the next nine months are underway! We can see a shifting of the organisation, with different conversations happening during business as usual. Tasks have a different timbre to them. We are saying, if we want to be more Programme driven we should be doing this and this."
What are the concerns, and the risks?
"This should be self-perpetuating but when you get to the unsexy day to day…" that's the tough part! Right now a restructuring is taking energy and clouding priorities, so many want to complete it faster.
There are communication shortfalls and, also a risk that, instead of "distributing leadership", nothing will have changed, that is, until a really honest relationship of true accountability is forged between Head Office, Regions and Countries.
To close, was this a crisis, or a jolly?
Neither. This is 43 people doing the work of leadership. They took the time needed to clarify what they know and do not know, and to start to change their behaviour, so that everyone else can join the change agenda as co-leaders towards greater impact.
Good work so far. Let's keep it moving!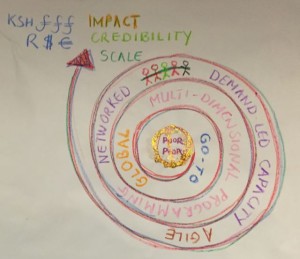 ________________________
Posted 23 July 2015 Middleground would like to thank Papa, Steph, Burkhard, Philip, Kathryn Gordon and Jacky King (re VSO's work with Lynda Gratton).
Videos for reference: Lynda Gratton on 3 mindshifts, Burkhard Gnarig/ICSC on Riding The Wave
___________________________________________
First winners of the new Leadership Awards!
We are delighted that following the invitation from the British Council to pilot a new Leadership Qualification and Award, written submissions and interviews by a British Council panel have taken place, and… the first two candidates from our community have been successful! They can now call themselves: "senior practitioners in intercultural leadership".
Congratulations to Messrs KT Rajan and Sandeep Silas! According to the British Council both candidates scored strongly in applying the five SLP competencies in initiatives they are advancing in their professional and community work. What do the candidates and the British Council say about the experience?
______________________
KT Rajan: Director in global pharmaceuticals, leader in blood donation initiative
Cases: Multi-Disciplinary Teams in SE Asia; Enrolling Voluntary Blood Donors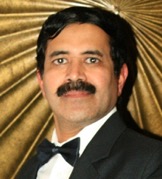 My ecstatic reaction to winning drew curious glances as I was boarding a flight! It certainly is a great feeling to be with the first winners in this pioneering initiative!
The award process was a culmination of learning so far and a commitment to the well-being of this global community. My SLP journey started in Dubai in March 2012, when I was quite sceptical, but it grew on me, and has moulded my leadership style.
Through SLP I have become less directive and much more open, spending the time to listen and bring people together into a more collaborative and potent team. By being more myself, showing emotions and short-comings, team members start to genuinely care and share too, giving everyone greater confidence to take up daunting challenges. Taking the learning further I am now introducing tools for the team to try out and plan to slowly get 'advocates' to reach into their larger teams and beyond.
With a generous medley of concepts and tools, the focus at every stage is on experiential learning, looking afresh at live situations facing colleagues you can gain a brilliant view of the range of social problems across the globe and how highly motivated individuals are solving them. Many thanks to the British Council for conducting the interview so thoroughly. It was a wonderful experience and I thoroughly enjoyed the interaction, plus your diligent analysis and concrete comments to augment my learning. I just did not realize how the 90 minutes went by.
Summary of KT's case submissions
1. While managing cross functional projects in the Asia to attune to national cultural & social differences (race, religion, gender …) bringing people into a team from quite diverse backgrounds.
2. To increase the availability of blood in hospitals from voluntary donors brought him to enrol software and services professionals in a Bangalore IT hub. These young people, highly focused on their work with little time for other pursuits, soon became donors, and they also created an enabling environment connecting and enhancing one another in all sorts of other ways: to develop free apps, and new leisure pursuits in hiking, biking, sharing technical chats and gizmos.
______________________
Sandeep Silas: Peace Activist, Strategist, Poet & Lyricist, also Civil Servant
Cases: Capacity and Life on the Mumbai Railway; World Peace Heritage Sites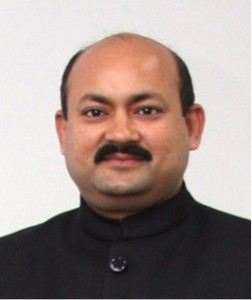 What inspired me to commit? It was challenging to share with intellectual honesty the initiatives taken, the enrolment, the imagination involved, the meaningful work completed so far and further lines of action. I was excited by the pursuit of solutions to issues affecting the larger humanity, professional competence, global peace, universal brotherhood, and poetry.
The Break Through Initiative (BTI), is I feel a very powerful concept that encourages us to grasp issues by the horns and then to set about simplifying, clarifying, enrolling and working with a team. Many pass through life without being aware of their own potential and capacity, so how important is the Self Awareness component!
I am grateful to British Council for starting me on this journey way back in 2002 when they stirred my mind like stirring sugar in a cup of tea. Thank you to the MiDDLEGROUND team's painstaking efforts and wonderful work with leaders across country and organisational boundaries.
Summary of Sandeep's Case Submissions
1. An organisational example of creating an enabling environment for 28,000 railway staff in Mumbai division. Through Monday meetings forming a well-knit team, and educating the officers in tools learned at SLP, Sandeep was able both to increase capacity on the railway by 30% and reduce the daily lives lost when passengers stray onto the tracks.
2. A global peace initiative called Garland of Peace that designates war ruins worldwide (from Belgium to Hawaii) as world heritage sites. Today Sandeep is not only an acknowledged public affairs administrator, public information specialist, but also a poet, lyricist, travel writer, photographer, tourism promotion enthusiast and an ardent peace activist. Find more details at http://www.garlandofpeace.com/
______________________
Colin Jacobs: Head of Governance and Civil Society, Awards Assessor at the British Council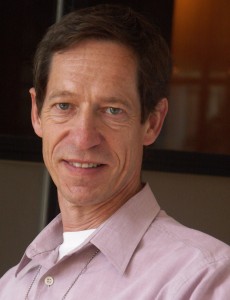 What I would say is that although we are at an early stage in the British Council's Inter-Cultural Fluency programme, the results of this awards pilot were encouraging. They showed it is possible to agree inter-cultural leadership competencies and through interview and a written submission to assess candidates.
There are benefits all round. The process added to the candidates' experience by allowing them to reflect on their learning, consolidate experiences around key skills for leadership in a complex, diverse world. Through feedback they were challenged to go an extra mile and improve in one or two areas, which can make them even more effective.
We look forward to bringing more candidates through this pathway in the future.
______________________
At MiDDLEGROUND we remain committed to building a vibrant global community of leaders who are inspiring one another and spreading their leadership and learning more widely. The new awards can support this so we look forward to inviting and encouraging many more graduates of SLP Modules A and B to submit evidence of applying their SLP learning. Further details are available from the MiDDLEGROUND team. Tony Page and Christina Tyson, 27th October 2014
___________________________________________
_____________________________________

Contact: Email

Facebook